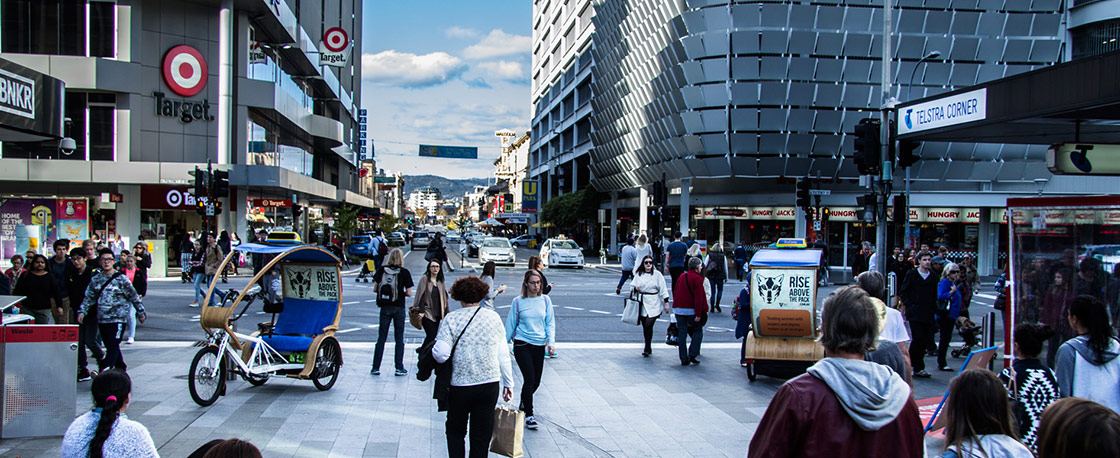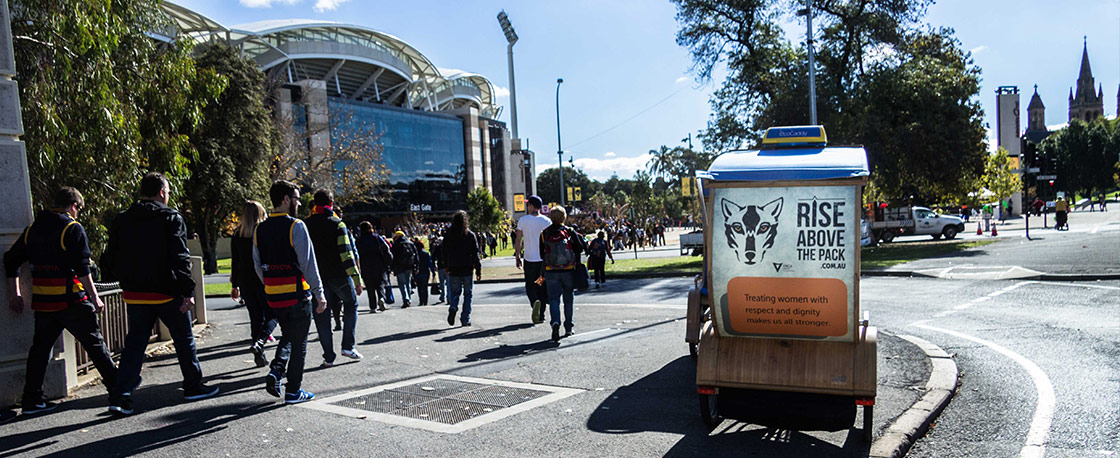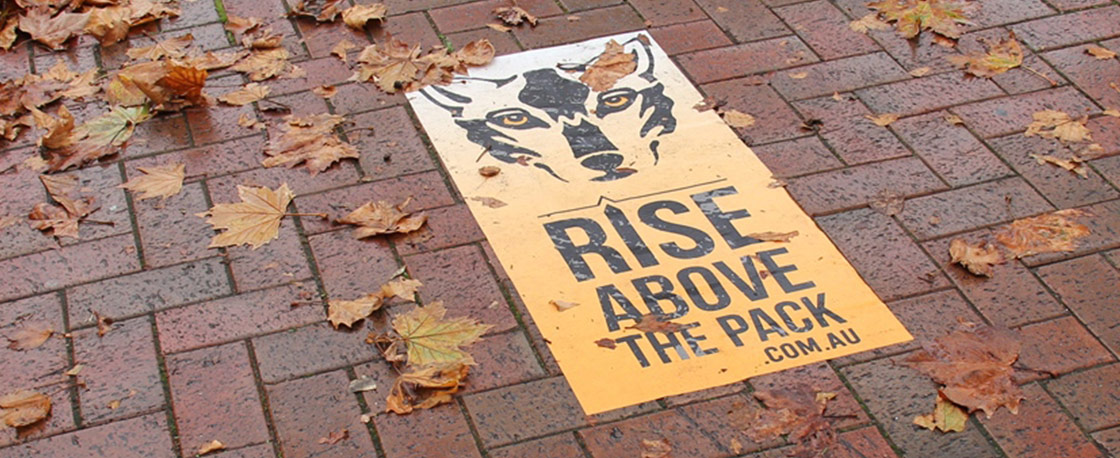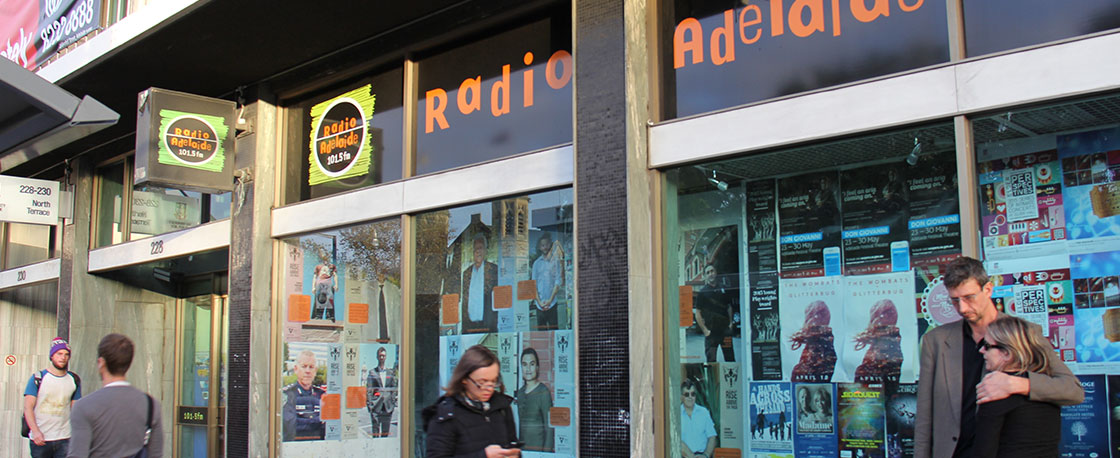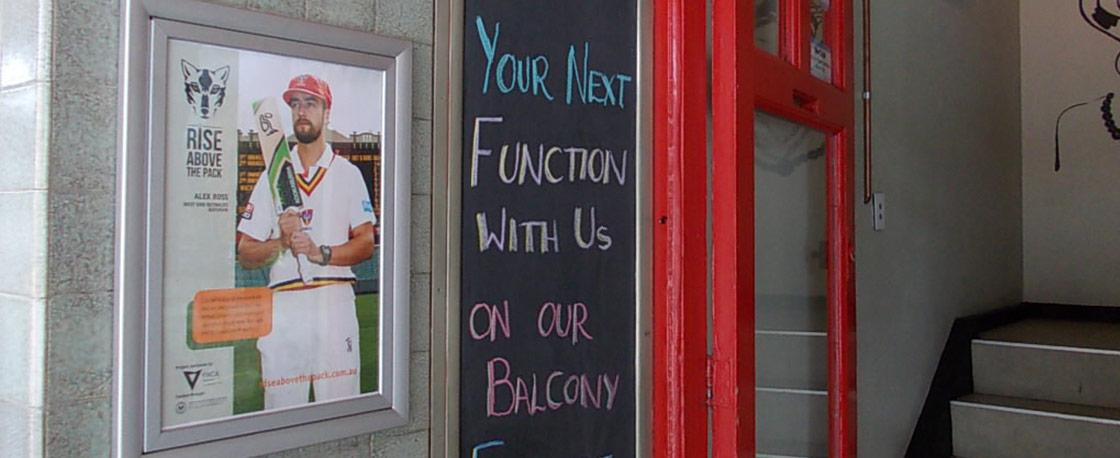 Rise Above the Pack is a community safety campaign delivered in the city of Adelaide, in South Australia.
The project has a focus on positive bystander intervention, and engages men as ambassadors to promote their role in creating safe spaces.
The project is created and delivered by YWCA Adelaide funded through a one-year Crime Prevention grant from the South Australian Attorney-General's Department.
Rise Above the Pack invites men to be leaders in their communities and in their daily lives – willing to challenge the status quo when respect and safety of women is in question.
Fundamental to this campaign is the need to shift responsibility from a victim or potential victim, and re-focus responsibility on a perpetrator or potential perpetrator.
This project involved delivery of two city safety workshops which were held in 2014 highlighting positive bystander intervention, and a community awareness campaign.
For the awareness campaign men were invited to participate in a poster series. They had their photo taken in a city location and wrote a note to a boy or man in their life. The posters were displayed in the city of Adelaide along with postcards, footpath stickers and coasters.
Campaign Launch
At the launch of the campaign images were displayed on two city billboards and on EcoCaddys with EcoCaddy drivers handing out campaign postcards. Posters were displayed in every South Australian Police Station and SAPOL work site, in every Adelaide City Council work site, in the windows of Radio Adelaide's North Terrace station, and in many other pubs, cafes and venues around Adelaide's central business district. 48 footpath stickers were placed around the city of Adelaide, with coasters and postcards also available in many city venues.
Participants
Several key South Australian community leaders accepted our invitation to participate in Rise Above the Pack including the Premier of South Australia, the Leader of the Opposition, the Lord Mayor, Deputy Police Commissioner, South Australian Cricket Association players, Radio Adelaide's Breakfast Presenter, News Corp Editorial Director and a respected Aboriginal Elder. Many other men heard about the project and volunteered to participate, reflecting diversity of our community and sending a clear message that it is a whole-of-community responsibility to address safety and to reduce violence against women. It will be a combination of those in leadership roles along with people demonstrating leadership in their everyday lives that will lead to safer public and private spaces. View the participants and their messages in the Gallery.