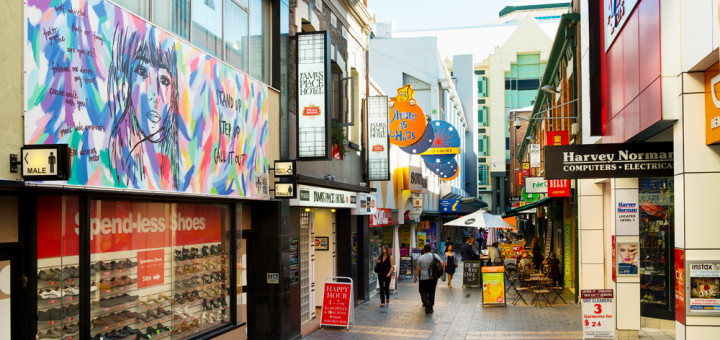 YWCA ADELAIDE HAS PARTNERED WITH THE ADELAIDE FRINGE TO DEVELOP A CITY MURAL THAT SPARKS THE CONVERSATION ABOUT WOMEN'S SAFETY AND STREET HARASSMENT.
We all have the right to feel safe and respected, but verbal harassment, wolf whistles, cat calls, and even unwanted physical contact can feel like part of daily life for women in public spaces.
YWCA Adelaide have worked with artist Ella Simpson to create a lasting reminder of the Rise Above the Pack campaign in creating a vibrant laneway mural to raise awareness about women's safety, gender equality and bystander intervention. The mural's message is one of inclusivity, positivity and respect. We aim to keep people thinking and talking about their role in contributing to safe public spaces for women.
We're featured in the Adelaide Fringe Street Art Explosion Guide, and are supported by the City of Adelaide Council, the Adelaide White Ribbon Breakfast Committee, Rundle Mall Authority, and many generous supporters who donated to our crowd-funding campaign.
You will find this striking mural James Place (between Grenfell St & Rundle Mall) in the city. Or look out for our postcards in cafes around the city!