YWCA Adelaide partnered with matchstudio at University of South Australia to develop the campaign brand. More than half a dozen concepts were presented for consideration and the work of Leah Zahorujko was chosen. Here Leah tells the story behind the brand.
Brief
I sought to produce an identity that calls men to question their attitudes towards the subject of violence against women and profiles male champions who support raising community awareness about shifting blame from victims to perpetrators.
Process
I approached the brief through my usual design process, comprised of the following stages: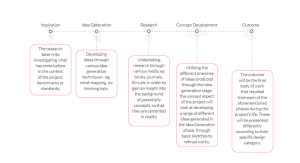 My concept—Alpha—focuses on the key tagline 'rise above the pack' as a link between men and animal packs and their patterns, with the wolf's face used as a role model and a leader. The development of Alpha is visualised by the flowchart below, from my inspiration to the final outcome.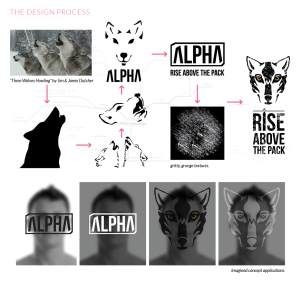 I started researching the pack mentality of wolves, looking into their behavioural patterns and likened it to humans, using the concept of 'alpha male' to describe a human male who decides to stand up for change. I experimented with drawing wolves faces at different angles before deciding on the front on view, making eye contact with the viewer and inciting strength. By applying a grungy texture to the final image, I was able to create a gritty feel that was less sleek, which complemented the wolf illustration in an attempt to appeal more to the target male audience.
Contact
http://lzahorujkodesign.co.vu